Cymax
Furniture Makes Your House A Home!
8:55 PM
When we first moved into our home we did not have a lot of furniture. Hubby had a few pieces from his bachelor pad and I had a bookcase but other than that, we didn't have much. My in-laws purchased a new living room set for their home and gave their old set to us. To our excitement, the color matched our living room wall border PERFECTLY!!! It also was a complete set of a couch and two recliners...which were in very good condition. I could not believe it! I don't need NEW...I just like things that are practical, functional and look good.
If you are looking to furnish a new home or to simply freshen up some rooms in your house,
a good choice is South Shore furniture
. South Shore Furniture is another Cymax store that has furniture for multiple rooms in your home. I was very surprised at the selection at this particular site. They have bookcases, bedroom sets, mirrors and much more. If you find that you really love what they have to offer, you can go ahead and furnish pretty much every room in the house!!
Now, when it comes to beds,
South Shore beds
are really amazing. Personally, I am loving their children's beds. They all have a very distinct look to them that sets them apart from other beds that I have seen. It is so easy to picture one of these beds in my children's room. AND, because there are drawers under the bed you don't have to worry about having to clean there! I love that!!!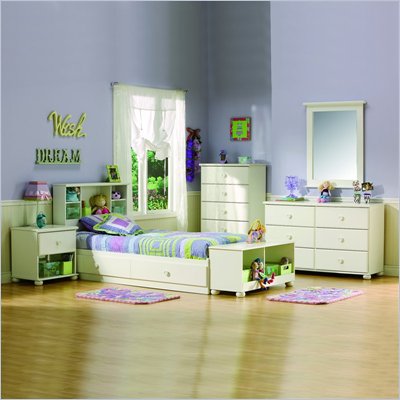 This set is only $654.86 and it comes with all the furniture pieces pictured. That means you get the bed frame, nightstand, double dresser, drawer chest and bookcase headboard. WOW! All of that for under $700!!! My only question would be what the quality of the wood would be...I know that many times you sacrifice quality for price and you get what you pay for. This set, although beautiful, is made out of mostly particle board. BUT, if it is for a child you only need it to last through their teenage years anyway so maybe it would be fine.
So, if you are hunting for some new furniture to make your house a home...consider South Shore furniture! They may have what you are looking for...all in one place!